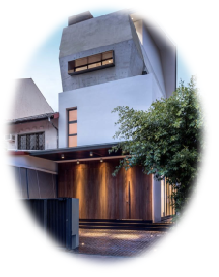 More steady
Geothermal heat pump, with a constant temperature underground as a cold and heat source, is not affected by the external climate and environment, has excellent working conditions and super stable running.
Common air-source air conditioner uses an outdoor fan to release heat while cooling and absorb heat while heating.
Geothermal heat pump, both cooling and heating, the heat transfer environment is from constant temperature of deep underground. while working, completely don't know the outside world is the cold winter or hot summer, always work easily with a small temperature range under the condition of relatively constant. Running like this, has not only more stable output, but also higher efficiency, and the equipment life is greatly extended.
Usually the unit life of geothermal heat pump can be up to 25 years, and the life of the buried pipe is more than 50 years.
Geothermal heat pump will change your life, make the comfortable eternal!