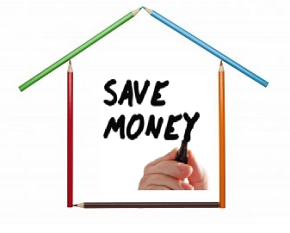 More saving
Geothermal heat pump has excellent operating conditions, high efficiency and save operating cost greatly.
Geothermal heat pump as a set of "energy doubler", driven by a small amount of power, thus extract equivalent to 4-5 times the energy of the consumption of electric energy in the underground soil.
Geothermal heat pumps, as well as all other types of heat pumps, have efficiencies rated according to their coefficient of performance or COP. It's a scientific way of determining how much energy the system produces versus how much it uses. Where a fossil fuel furnace may be 78-90 percent efficient, a geothermal heat pump is about 400 percent efficient.
* "Stable, maintenance-free", in the integration concept of DFUN geothermal system, to create a "maintenance-free" system, is always our pursuit.
In winter, when the geothermal heat pump system serves the floor heating, the energy consumption is only the traditional power source or gas form 1/4 to 1/5, which really makes the heating system not only can afford to install, but also affordable"! By adding waste heat recovery device, the ground source heat pump system can obtain domestic hot water for free.
* Through the unique design of waste heat recovery, it's not only to enjoy the free hot water of life, but also to make the heat pump its own operation more efficient, which serves multiple purposes!
Geothermal heat pump will change your life, so that comfort is no longer a luxury!