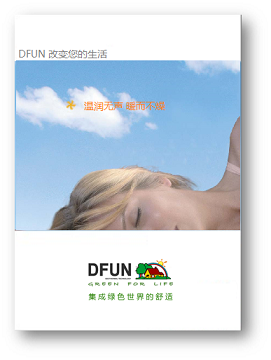 Quietly warm and moisten with the enjoyment of nature.
Geothermal heat pump, uses hot medium water to directly supply to the floor heating, and bid farewell to the boiler, so that you can enjoy the warmth of the heating system.
Geothermal heat pump system, when using floor heating in winter, in accordance with the special needs, also can open the hot air conditioner at the same time, in order to quickly implement initial heating room.
*The system of DFUN hydraulic balance, can easily implement hot air conditioning and heating floor open function at the same time, and influence each other between systems.
Floor heating system, is warm on the floor, the hot air rises slowly, it completely eliminates the "head warm feet cold" of traditional air conditioner, and accord with human body physiological needs, so that the energy consumption greatly reduced.
Geothermal heat pump will change your life, and make warmth close around!