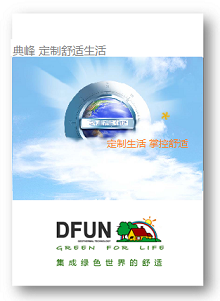 More comfortable
Comforts come, not only from the exquisite decoration, but also from the quality of the construction of the internal system!
Geothermal heat pump, is in a more gentle way to provide indoor air conditioning and heating, so that you really get a healthy and comfortable life.
Ordinary Freon evaporating air conditioning, send the cold wind down to 7 degrees Celsius in the refrigeration, so the cold wind's bone-chilling; send wind up to 50 degrees Celsius in the heating, so the head is hot, the feet are cold, and the face is red! This kind of air conditioning, not only not comfortable but also harmful to health, is often applied to ordinary apartment, cheap shops and budget hotels.
Geothermal heat pump, cold air is cool, hot air is warm and moist, like the feeling of five-star hotel, let you enjoy comforts unconsciously.
In winter, the floor heating system of GSHP provides uniform and rapid heating, and makes the feet feel gentle. While traditional boiler floor heating, has defects such as far end is not hot, cold and heat are uneven, the indoor is hot and dry, and the efficiency is low.
Who will configure the air conditioning system by the Econo Hotel standard in their own homes, who wouldn't want to be more comfortable, more healthy?
GSHP, will promote the daily comfort and health as the first pursuit of life!