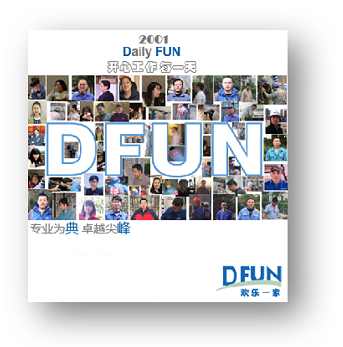 DFUN corporate culture
A family of DFUN!
Equal rights, consultation and discussion, the system will prevail in the future.
For every customer and every member of DFUN, DFUN's sustainable existence, steady development and long-term development are eternal goals. We believe that everyone is the master of the team, and the establishment of a benign company's basic institutional framework is the basic guarantee of DFUN's healthy survival.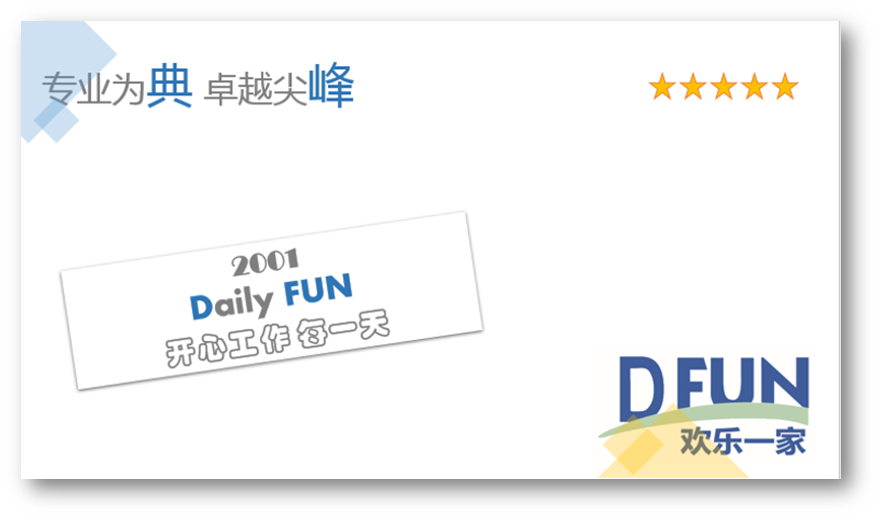 The formation and popularization of DFUN's values come from the daily subtle influences and irregular brainstorms, and the consensus is constantly accumulated with the core of customer interests and the purpose of the company's sustainability.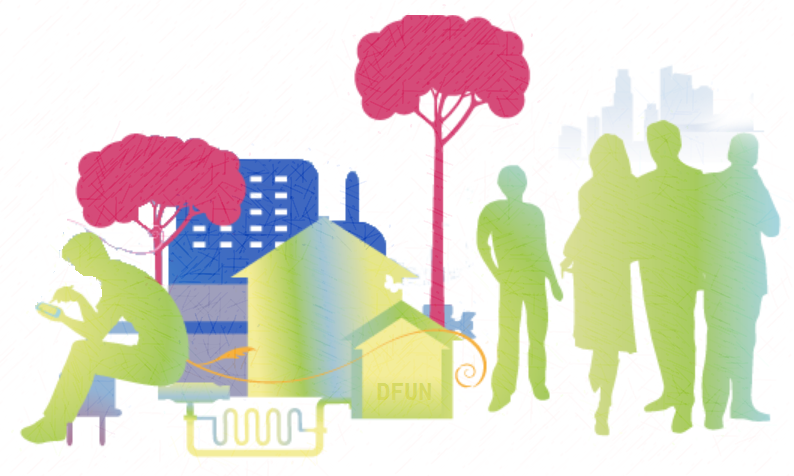 To protect the interests of customers is to safeguard the interests of the company and benefit ourself.
Responsibility & Professional Responsibility

Help customers analyze the rationality of their real needs and solve them seriously. Never blindly follow the wrong needs to harm the benefit of customers.
With professional responsibility, unsuitable products, unreasonable solutions, even if the customer insists, if we can't convince the customer, we have to give up and quit.
The bottom line of DFUN is recognized and adhered to by all members.
The proposal mechanism has been improved through self-innovation and accumulation
Being stuck in a rut is both a habit and an instinct. Once a habit has been formed, it is easy to hold on to it and refuse to change it. So DFUN set up a proposal mechanism.
Defects in process, improper work behavior, unreasonable management system, etc., everyone has the obligation and right to propose specific amendments to defects and omissions, identify problems, propose solutions and take preventive measures in the future.
We insist on being a small company
Engineering projects cannot be mass-produced.If only rely on a large number of salesmen to stick to customers to obtain projects, rely on luxury exhibition hall to show the so-called strength of the company, rely on outsourcing construction team to industrialized production of construction projects...In the HVAC industry, customers will not get professional works, but can only be cheap, primary life.
DFUN hone every process detail in the project, select stable matching products and accessories.
In order to improve the performance of the integrated system and avoid the waiting and helplessness of the manufacturers in the process of after-sales service, DFUN has made functional applicability modification and even ODM customization for a large number of products.
It requires that we really care about our customers as well as our suppliers, and it requires that our management and services are within our capabilities.
From survival, to health, steady growth, this is a long-term responsibility to customers, but also to the staff and family responsibility!
Be honest and serious to be a small company, we have the chance to become a century-old store!
We focus on green energy! Green for Life!

Since 2003, DFUN has been one of the first integrators engaged in the application of ground source heat pump in Shanghai and even in China, and applied it to private villas for the first time.We increasingly realize that the stability of green energy and long-term energy saving bring customers a completely different comfortable and carefree life.
Since then, DFUN has abandoned all HVAC system applications with high energy consumption, low stability and low comfort.
Integrated green world for comfort, custom green living!DFUN believes that this is a sustainable way to live for DFUN!