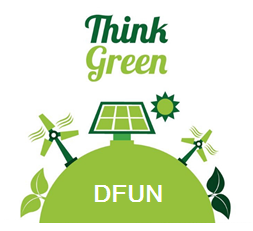 True green energy
Geothermal systems work with nature, not against it. They emit no greenhouse gases, which have been linked to global warming, acid rain and other environmental hazards.
Ground source heat pumps, has no waste gas and heat emissions, the energy is from their own garden in the "energy bank".
Having ground source heat pump system, is like opening a free access to the "energy bank" in your own garden. In summer, through the buried pipe, we store the room heat in the "energy bank", to make the room cooling; in winter, we take the heat of "energy bank" back, to provide heating in the room..... Circularly again and again, energy is transferred between the access, cold and heat are reversed between seasons!
Every house about 300 square meters of installed GSHP private residence, can reduce about 23 tons of carbon emissions per year, equivalent to reduce the greenhouse gas emissions of 4 cars travel, equivalent to the fresh air provided by 2000 square meters of planted trees! Geothermal heat pump system not only brings comfort, but also enriches the social responsibility of the personality.
Geothermal heat pump will change your life, so that social responsibility will help the wealth of resources!